---
Check out our FREE Classified Ad sites!



Home-Built Tool Bench

John Aaron Rissler, New Enterprise, Pa.: "Needing both a tool chest and a work bench, I decided to combine both by building what I call a Tool Bench. I needed all sizes of drawers û wide and narrow, deep and shallow. I used sq. steel tubing to make the frame and angle iron to make the drawer slides. I didn't really count the drawers but just figured the different sizes I wanted.
"I sized the bench so that a 4 by 8-ft. sheet of 3/4-in. plywood would fit as a top. I ended up with 53 drawers and an upper deck work area designed for work on smaller tools and projects. There are 2-ft. long drawers on both sides. I also fitted in space for four large drawers for hanging file folders. At this time, some of the drawers are still empty, but that's the way I wanted it - better to have too many drawers than not enough. With plenty of drawers my special tools now have their own places.
"The work bench stands 31 in. high. It's big enough that we can get a whole engine up on it, or even two, with room to sort out parts and work on them.
"My total cost for lumber and steel was about $200. A commercial toolbox with only half that many drawers costs three times as much and doesn't offer the work bench area."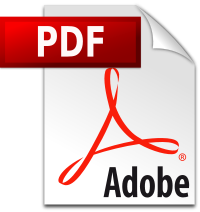 Click here to download page story appeared in.
| | |
| --- | --- |
| | 2000 - Volume #24, Issue #6 |