---
Check out our FREE Classified Ad sites!
Waste Oil Heater Kit For 55-Gal. Drums
FARM SHOW Magazine
» Waste Oil Heater Kit For 55-Gal. Drums



Waste Oil Heater Kit For 55-Gal. Drums

You've featured our waste oil heater kit for 55-gal. drums in past issues but we wanted to point out to your readers that we also make bigger units designed to fit a pair of 55-gal. drums.
These make tremendous heaters which costs 1/3 or less than the cost of a similar size commercial waste oil heater of the same capacity. They're easy to operate and maintain. There are four electrical components which are easy to fix yourself. Kit includes a bottom barrel hardware kit, a top barrel hardware kit, a heat exchanger kit for top and bottom barrels, a 3-speed blower, as well as flue pipe and an oil reservoir. Everything is included except for the two 55-gal. barrels.
Our metal shop building measures 70 by 75 ft. with a 20-ft. ceiling and has 2 in. of insulation. At 25? outside, we can maintain 65? inside on 1 gal. of used oil per hour. Heat output varies from 70,000 to 180,000 btu's, burning 1/2 to 1 1/2-gal. per hour.
What makes our waste oil stoves unique is the burner assembly. No filtering of oil is necessary, other than a 60-mesh screen on top of the oil reservoir. There's no nozzle to plug. In fact, our nozzle is simply a 1/4-in. steel tube. Diesel and solvents can be mixed with 3 to 4 parts regular waste oil, if state regulations allow. The combustion chamber heats up, vaporizing oil so that it burns with little or no smoke after the initial preheat period.
This high-capacity heater requires 10 to 15 hours of assembly time with no welding required. Sells for $1,595. We also have a kit for 30-gal. drums that sells for $1,195. Our smaller kit for a single 55-gal. drum sells for $595. We also sell our burner and other components individually. (Larry J. Hardin, Harold Electric Co., 811 West Rose St., Walla Walla, Wash. 99362 ph 800 541-8910; fax 509 525-3753)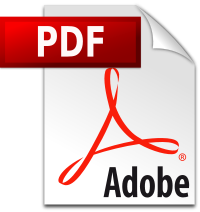 Click here to download page story appeared in.
| | |
| --- | --- |
| | 2000 - Volume #24, Issue #6 |