---
Check out our FREE Classified Ad sites!
Resources For Metal Workers
MAGAZINES
Home Shop Machinist
2779 Aero Park Drive
Traverse City, Mi 49686
(231)946-3712

Gear Technology Magazine
http://www.geartechnology.com/index.htm

Canadian Machinery
& Metalworking
Rogers Media, Publishing
777 Bay Street, 6th Floor
Toronto, Ontario, Canada M5W 1A7

BOOKS
Fundamentals of Machine Tools
Publication # TC9-524
Department of the Army
http://www.adtdl.army.mil/cgi-bin/atdl.dll/tc/9-524/toc.htm

Tabletop Machining
By Joe Martin

Machining Fundamentals
By John R. Walker

WEB SITES
Varmint Al's Mini Lathe page
www.cctrap.com/~varmint/alath.htm

Nick Carter's Taig Lathe Pages
www.pioneer.net/~felice/taig.html

Harbor Freight 7 x 10-In. Mini Lathe
www.cyberramp.net/~mike/ml/minilathe.htm

Frank Hoose's Mini Lathe Page
http://www.mini-lathe.com
www.metalworking.com
www.metalwebnews.com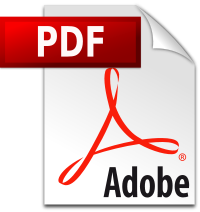 Click here to download page story appeared in.
| | |
| --- | --- |
| | 2000 - Volume #24, Issue #6 |