---
Check out our FREE Classified Ad sites!
Home-Built Hay Rake Saves Him a Bundle
FARM SHOW Magazine
» Home-Built Hay Rake Saves Him a Bundle



Home-Built Hay Rake Saves Him a Bundle

"Even if you cut most of your hay with a mower-conditioner, you still need a rake around once in a while," says Bruce Parkes, Eriksdale, Manitoba.
He wanted one big enough to get the job done fast. He had a couple of older 5-wheel Vicon wheel rakes, but they were worn and small. When he priced new rakes, he decided he couldn't justify the expense.
Rather than buying a rake, Parkes armed himself with his welder and a few pieces of new steel and combined the two old rakes into a single 10-wheel machine.
"We made just about everything except the raking wheels," he says. He patterned it after Vicon's newer 9-wheel rake.
First, he built a new frame from 4-in. square steel tubing. Then he added an arch of 3-in. square tubing. Finally, he made axles for the raking wheels and ground wheels from new 1 1/4-in. solid shafting.
"I machined out the hubs on the 10 rake wheels so I could fit them with ball bearings. Originally, they had needle bearings and we were constantly replacing them. The ball bearings were sealed, but we popped the inside seals out of them so we could grease them through the zerks in the wheels," he says.
Parkes put new-style Vicon springs on the rake wheels so they would float better. He also stripped off all the old rake teeth and replaced them with current style teeth. No modification was necessary to fit the new teeth to the old wheels.
The new rake has one rear transport wheel that he borrowed from a scrapped Versatile 103 swather. He salvaged two wheels that were the same size from an old harrow bar to serve as front transport wheels.
For lift, he put a 3-in. piece of angle iron on the side of the main frame and ran a 1-in. solid round shaft through that. There are chains from the shaft to the axle to lift it. He raises and lowers the raking bar using a hydraulic cylinder. He used a double action cylinder for the lift, but set it up as a single action cylinder by adding a oil reservoir made from a lawn mower gasoline tank to the retracting side of the cylinder.
Finally, he used 2 1/2-in. square tubing to make a tongue.
The rake picks up a swath about 18 ft. wide. "It works very well," he says. "We did have a little trouble with it wanting to walk sideways. We decided it was because the front transport wheels were taking some of the weight off of the rear wheel. We solved the problem by putting fluid in the tire and adding a couple of wheel weights over the top of it."
Parkes figures it cost him about $1,800 in new parts and steel to build the new rake in the spring of 1999.
Parkes says while both rakes work well, there are some things he might change. "On mine, I'd like to change the lift a little. We have to be careful when we pick it up because sometimes the rake teeth hook in the lift chains," he says. "We needed to make the knuckle at the back of the V-rake a little stronger. It folds and pivots at that point. We used 2-in. diameter heavy-walled pipe and 1 1/4-in. solid steel shaft to make it. The pipe and shaft were heavy enough, but we should have cut the pipe a little longer where we welded it to the rake frame. That would have given it more strength and put less stress on it when it flexed."
Contact: FARM SHOW Followup, Bruce Parkes
, Box 151, Eriksdale, Manitoba R0C 0W0, Canada (Ph 204 739-2616).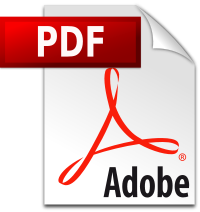 Click here to download page story appeared in.
| | |
| --- | --- |
| | 2000 - Volume #24, Issue #6 |