---
Check out our FREE Classified Ad sites!
Compost Turner Built From Mower Conditioner
FARM SHOW Magazine
» Compost Turner Built From Mower Conditioner



Compost Turner Built From Mower Conditioner

If Brad Callies had gone out to buy a compost turning machine, he would've had to spend about $20,000 to buy what he wanted from a manufacturer. Instead, he built his own machine for about $3,000.
He started with a New Holland hydroswing Haybine frame. "I bought the frame, minus the mower conditioner components, from a machinery junk yard for $850, which included the hydraulic pump and motor. I widened the frame 3 ft. so the composter could handle a 12-ft. windrow. I then had to reposition the wheels and extend the arms that the wheels pivot on. I added two lift cylinders off an old tractor loader."
The rotor drum was fashioned from a heavy steel drainage pipe that's 12 ft. long, 9 in. in diameter, and 1/2 in. thick. "I bought the pipe at well below cost from a local steel job shop," says Callies. He took the rotor to a machine shop to get the 2 5/16-in. dia. shafts centered and welded in. Rigid flails weld to the rotor at an angle that directs material toward the center, throwing it back into a mound. The final drive from the motor to the pump consists of two different sized gears and chains (size 80 and 100 chains). He added large side panels, which are 1/2-in. steel plate.
"I wanted a hydraulic-driven machine to keep it simple. It works absolutely great," says Callies. "It'll handle a pile of manure/compost that's 4 1/2 ft. high by 12 ft. wide. I can now make good compost from dairy manure in about seven or eight weeks. One minor drawback is that on the first pass through the pile I may have to lift the composter up a few inches to a foot off the ground. On occasion the hydraulic motor will slow and stop because of the packed load. But once I get through the pile it's aerated and looser. I use a 105 hp bi-directional tractor, but an 80 hp tractor could probably handle this machine as long as it had a hydrostatic transmission."
Contact: FARM SHOW Followup, Brad Callies, N5170 Harvest Rd., Hartford, Wis. 53027 (ph 262 673-4481).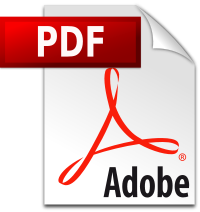 Click here to download page story appeared in.
| | |
| --- | --- |
| | 2000 - Volume #24, Issue #6 |