---
Check out our FREE Classified Ad sites!
"Wind Diverter" Keeps Vent Fans Worksing In High Winds
FARM SHOW Magazine
» "Wind Diverter" Keeps Vent Fans Worksing In High Winds



"Wind Diverter" Keeps Vent Fans Worksing In High Winds

A common problem with ventilation fans in livestock buildings is that when they run at a slow speed, strong winds can stop or even reverse them. A new"wind diverter" is said to solve the problem.
The one-piece poly unit bolts over the end of any existing ventilation fan. It's open at the top and bottom, with the front and both sides closed. The unit separates the air flow coming out of the fan so that part of it goes out the top and the rest out the bottom.
"It's effective against both head winds and side winds," says Charlie O' Kelley, O' Kelley Mfg., Diagonal, Iowa. "Other wind diverters on the market work only if the wind is blowing from a single direction and they can build up back pressure, which affects the fan's operation. Our wind diverter keeps the temperature inside constant, which results in improved animal health and savings in electricity costs.
"An additional benefit is that the unit can help reduce odor problems outside livestock buildings. Building fans normally zone air into a channel which is pushed a long distance across the countryside. The wind diverter splits the outgoing air into two flows, with some directed toward the ground and the rest into the atmosphere."
Seven different models are available to fit fans from 8 to 48 in. in diameter. They're available in either a black or white color. They sell from $39 to $385 plus S&H.
Contact: FARM SHOW Followup, O' Kelley Mfg., Rt. 2, Box 293, Diagonal, Iowa 50845 (ph 800 525-3276; fax 515 734-5814).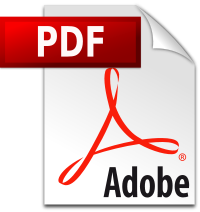 Click here to download page story appeared in.
| | |
| --- | --- |
| | 2000 - Volume #24, Issue #3 |