---
Check out our FREE Classified Ad sites!



Double Axle Pickup

"It's got more than double the capacity of a regular pickup and I can engage or disengage either rear axle on the go," says Albert Beaudoin, Minisino, Man., who added an independently powered rear "tag" axle to his 1-ton GMC 2-WD pickup.
The add-on rear axle is driven by its own driveshaft, unlike other tag axles which are powered by belts or chains off of other drive axles. Beaudoin designed and built a transfer case, which mounts just behind the pickup's transmission. It's unique in that it's fitted with three output shafts. One drives the front axle, the second drives the rear axle, and the third drives a pto shaft. All three shafts can be engaged or disengaged on the go from the cab.
Beaudoin built the transfer case with gears and shifters from army surplus vehicles and had a machinist do special machining. The three shifters are controlled by three small shift levers mounted behind the truck transmission lever in the cab. "When I'm on the highway, I run with just one axle. But, as soon as I pull off onto rough ground, or load up a heavy load, I engage the second axle," says Beaudoin.
To convert the truck he extended the bed to about 11 ft. in total length, added the extra axle together with its leaf springs, and then simply built a bracket to support the transfer case in front. The driveshaft for the front rear axle runs directly to the axle while the driveshaft for the axle at the back runs up over the front axle. Beaudoin says he could convert the truck back to a normal configuration in a couple hours because, except for the truck bed, the truck wasn't modified at all.
"The extra axle more than doubled the carrying capacity of the truck because all the extra axle has to carry is 3 additional feet of truck bed, and itself. I've carried as much as 5 ton of concrete blocks with no problem," says Beaudoin, noting that he also has a dump box that mounts on the truck bed for hauling gravel or grain. "I've used this truck now for 78,000 miles and I've never had a problem. There's no other pickup in the world that'll match its performance."
Beaudoin is in the process of retiring and would like to sell his unique truck.
Contact: FARM SHOW Followup, Albert Beaudoin, Menisino, Man. Canada ROA 1AO (ph 204 423-2185).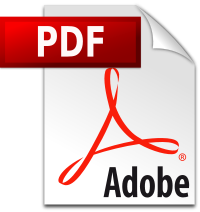 Click here to download page story appeared in.
| | |
| --- | --- |
| | 1985 - Volume #9, Issue #1 |