Wheeled Trash Burner Resembles Steam Engine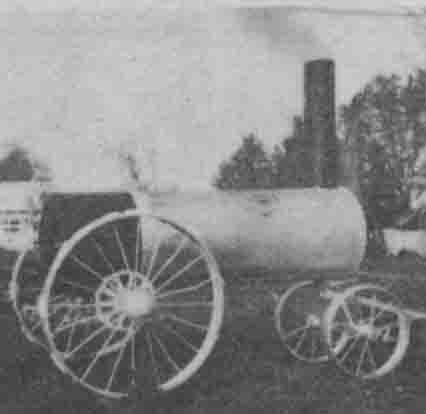 Harlan Courtney, Oskaloosa, Kan., put together an eye-catching "go anywhere" trash burner out of an old water pressure tank and an iron-wheeled manure spreader. It looks like a steam engine.
He took the 3-ft. dia. by 9-ft. long tank, cut out one end to install a hinged door, then attached the front and rear axles and iron wheels from an old manure spreader. The trash burner even has a pivoting hitch for transport.
Courtney cut a hole in the 1/4-in. thick steel for the 8-in. dia., 4-ft. tall smoke stack, and a hole in the bottom of the tank for a draft. He says he could easily roll his trash burner inside during winter months to heat his farm shop.