---
Check out our FREE Classified Ad sites!
Tallest Silo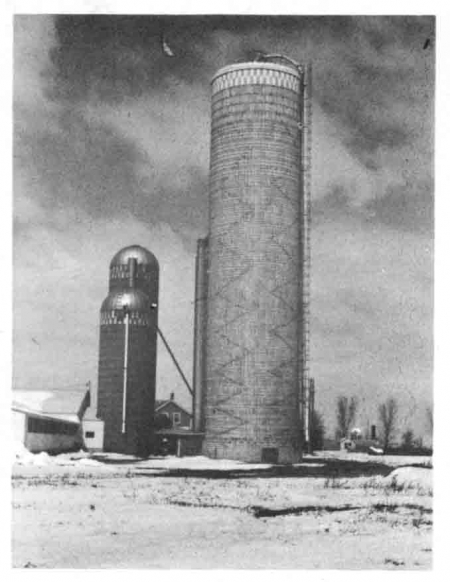 "So far as we know, it's the tallest on-farm silo in North America," says Don Buttery, vice-president of Madison Farm Structures, Madison, Wis. Nicknamed "The Beast", it's 24 ft. in dia., stands 109 ft. from the top of the foundation to the top of the roof, and holds 1,025 tons of haylage. It's owned by the Dedrich Brothers, Clover Dairy Farms, Hilbert, Wis., and unloads from the bottom with the new Laidig 198 heavy-duty unloader. The Dedrich Brothers use a Kools Brothers blower (1,000 rpm) to fill "The Beast" with haylage.
"In the past, we've built large silos in the 100-ft. range but they were top unloading because there was no bottom unloader available that would keep working under those tremendous loads," Buttery points out. "Laidig's industrial 198 unloader has opened the door to bottom unloading of haylage, high moisture shelled corn and a wide variety of other materials in structures up to 30 ft. or more in dia., and exceeding 100 ft. tall."