---
Check out our FREE Classified Ad sites!
Drill Bit Compost Aerator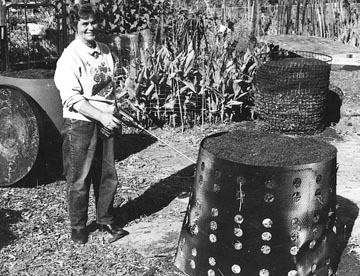 "You can drill 48 in. into a compost pile in one second," says Ruth Beckner who invented a drill bit designed for compost pile aeration that eliminates the need to continually turn the pile.
The 36-in. long steel drill bit, with a 1/2-in. flange on the end, attaches to any conventional 3/8-in. power drill with a key and chuck.
By drilling air holes in a yard-size compost pile, you can aerate the material enough to produce odor-free compost in a month, Beckner says.