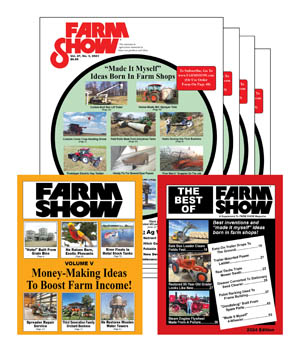 FREE CLASSIFIED ADS
Sponsored by FARM SHOW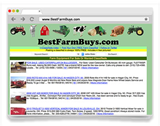 ---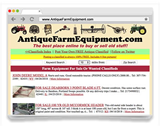 Small Batch Butter Sells In Big Batches
FARM SHOW Magazine
» Small Batch Butter Sells In Big Batches
Small Batch Butter Sells In Big Batches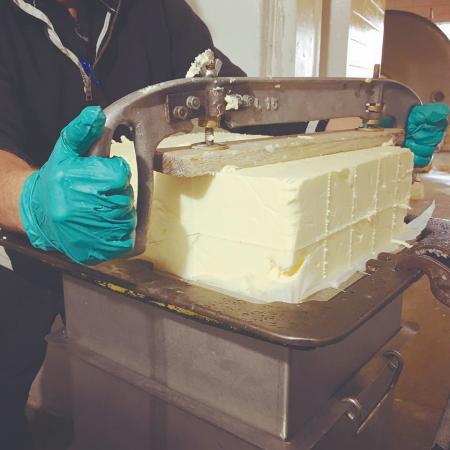 Millerville Co-op Creamery's butter may be crafted in small batches, but it often sells in big batches. The Minnesota co-op has been in business since 1929. Today, they are one of the only original co-op creameries still handcrafting butter.
"We have people stop in and buy 75 to 100 lbs. at a time," says Diedre Hubbard, Millerville Co-op Creamery.
The creamery no longer handles milk. "Too many of our members got out of dairy," explains Hubbard. "However, they want us to keep making butter, which we do twice a month."
Cream purchased from Land O'Lakes is pasteurized the first day using an old steam boiler. Hubbard oversees the 3-day process. Mark Thoennes has been making the butter for the past 40 years with equipment in use even longer.
"Some of the equipment would probably be considered antique, but I don't know how different it is from a newer churn," says Hubbard. "There is no one to come in and do repairs, so we have to figure things out when a problem occurs. We look for old equipment elsewhere that we can swap out for parts."
Once the milk has cooled overnight, the cream is pumped into the churn and churned for up to an hour with Thoennes watching for little balls of butter to appear. When the balls reach sufficient size, the butter is drained and salted before being pressed into 90-lb. stainless steel boxes. The butter is carefully packed in by hand to avoid air pockets.
On the third day, the butter is cut into 1-lb. blocks, wrapped and boxed. It is distributed to several area stores, including the Millerville liquor store, perhaps the only liquor store around that carries butter. About half the butter is sold from the creamery store.
"We have many great customers who support us," says Hubbard. "We make and sell around 25,000 lbs. a year at $5 per box."
Hubbard notes that while the butter can be shipped, she discourages it. "It is very expensive to ship, so we try not to," she says.
The town celebrates its butter at Millerville Butter Days. There and at the local Douglas County Fair, pounds of butter are available for a carving contest. Hubbard says winners of the contests get to keep the butter.
While much remains unchanged, one thing is getting an update. "We are getting a new box," says Hubbard. "It is still yellow, just more modern looking."