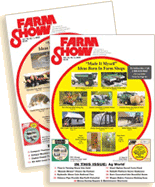 FREE CLASSIFIED ADS
Sponsored by FARM SHOW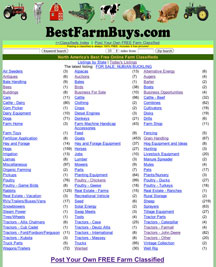 ---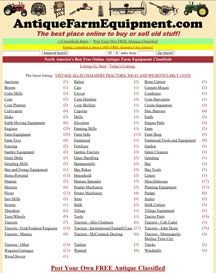 Walk-Behind Propane Weed Burner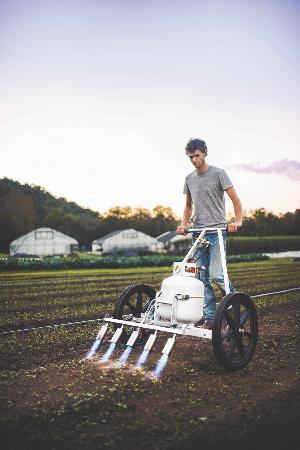 Gardeners who prefer to burn weeds rather than spray or till them, may want to check out the new Pyroweeder, made by Farmer's Friend LLC in Tennessee.
"We've been working on it for a couple of years," says Jonathan Dysinger, owner of the company. "A lot of customers were asking for a unit on wheels so they wouldn't have to carry the tank."
To flame weed a garden, Dysinger recommends tilling the soil early and letting the weeds start to grow, then burning them when they are still small. If there is time for two burns, that's even better, Dysinger says. A double dose of flaming will eliminate the majority of weed pressure, and the garden bed is ready for planting.
"The Pyroweeder is designed to straddle a 30-in. bed," Dysinger says. With an offset and reversible handle, the operator walks in a path next to the row to avoid compacting the soil bed. The size of the unit makes it easy for customers to push. Typically the Pyroweeder is used by gardeners with 1 to 5 acres.
"The whole unit is aluminum and stainless steel so nothing will rust," Dysinger says.
The Pyroweeder starts at $895 (propane tank not included) and has a dual tank option. By spring, Farmer's Friend plans to have a 48-in. wide model available. The company plans to offer other accessories that can be used on the Pyroweeder's chassis. The burners remove easily by turning a couple of knobs.
Farmer's Friend sells the Pyroweeder and other small farm products directly through its website, which includes a video of the flame weeder in action.