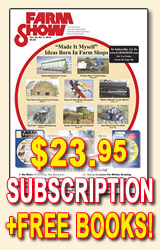 FREE CLASSIFIED ADS
Sponsored by FARM SHOW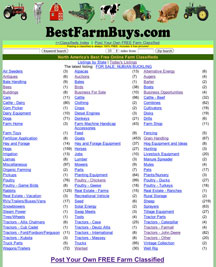 ---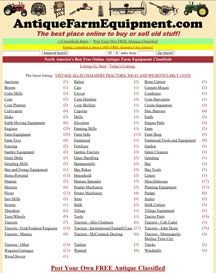 Greenhouse Designed For Minnesota Winters
FARM SHOW Magazine
» Greenhouse Designed For Minnesota Winters
Greenhouse Designed For Minnesota Winters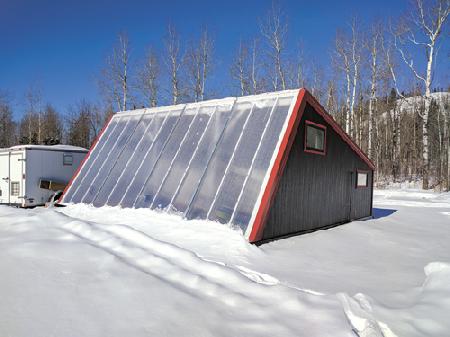 A "Deep Winter" greenhouse designed at the University of Minnesota captures excess heat during the day, and releases it at night.
The greenhouse has a 4-ft. deep, insulated bed of crushed rock beneath a steeply sloped, south-facing greenhouse wall. An insulated rear wall helps to hold heat. The glazing is triple wall polycarbonate.
"The polycarbonate isn't supposed to discolor over time or reduce light," says Greg Schweser at the U of M's College of Design Center. "We know there are cheaper designs, but we hope this is the most efficient and most durable, and hold heat better and longer than conventional designs."
The warm air is pulled down into the rock bed where it disperses through perforated, double-wall, smooth interior drain tile. When the inside air reaches 38¯ degrees, a thermostat triggers a fan to pull heat out of the thermal bed via a second length of drain tile. It pushes it out through an exhaust manifold into the greenhouse.
The prototype 18-ft. wide by 24-ft. long greenhouse has a material cost estimated at around $14,000. Labor roughly doubles the cost.
The greenhouse could back up against another building or even into a hillside. However, the design calls for a stand-alone building that can take full advantage of solar energy. One market gardener built a version into a hillside with a root cellar behind it. They then pulled an old resort cabin into place above the root cellar for living space.
"A heated, lighted greenhouse requires high value crops to recover costs," says Schweser. "This design is intended for cold weather crops that will thrive in a greenhouse without supplemental lighting and with minimal supplemental heat."