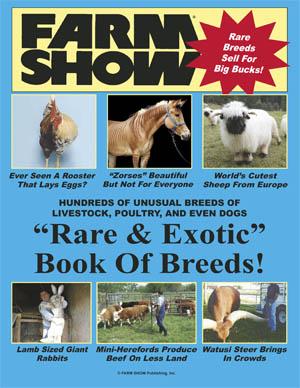 "Rare & Exotic Book Of Breeds", a 128-page collection packed with fun and interesting stories from over 20 years including, horses, livestock and even dogs. Find ideas for fun, pets and profit in this special edition book.

Available for purchase, first shipping June 2020
Note: This is a Secured Web Transaction. However, if you would prefer to print out an order form that you can fax or mail to us,
click here
.
Price
---
Item #: BKS023