Easy Way To Collect Oil Out Of A 1-Quart Plastic Bottle
James Henson, Union Mills, N.C.: "After pouring oil out of a 1-quart plastic bottle, there's always a little left in it. I came up with an easy way to collect it. I cut the centers out of two 1-quart bottle caps, and also cut the center out of a Gatorade bottle cap that has an inside diameter the same as the outside diameter of the oil bottle caps. I place the oil bottle caps back to back and used J-B Weld to connect them. Then I slide the Gatorade cap over the place where the oil bottle caps are glued together, and used J-B Weld to hold it in place.
    "All I do then is screw a bottle onto each oil bottle cap and let oil drip through from one bottle to the other. It takes only about one minute for all the oil to drain out of the bottle."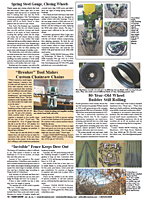 Click here to download page story appeared in.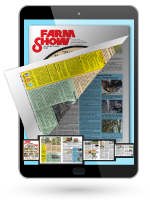 Click here to read entire issue