---
Check out our FREE Classified Ad sites!
FARM SHOW Current Issue - Volume 42, Issue 2, 2018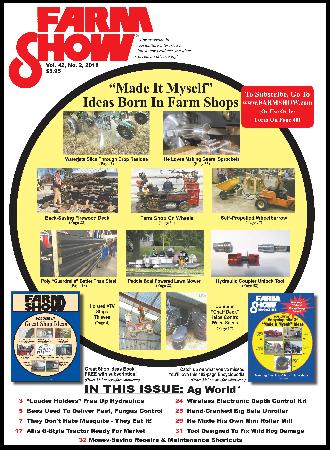 New! Your subscription now includes FREE access
to 42 years of FARM SHOW - that's more than 25,000
"made it myself" farm inventions and ideas!
Click here to login or register
Videos: Watch FARM SHOW Favorites!

See All Videos | Send Us a Video