Weigh Scale For Tractor Loaders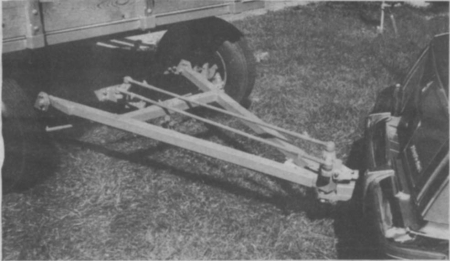 A computerized hydraulic load weighing scale for use on front-end loaders and skid steer loaders has been introduced by Meadow Brook International, Oakdale, Calif.
"Supa Load II" is designed to work on any type of hydraulic lifting equipment. It weighs each load as it's lifted and keeps a running total. The unit can be calibrated in pounds, kilos, or tons, and has an accuracy of plus or minus 1%.
"This is the first computerized, electronic weighing system on the market," says Thomas Griffin, manufacturer. "It makes it possible to weigh each load rather than just spot check occasional loads on a stationary scale. Other mobile weighing systems must be recalibrated after each load is weighed. The Supa Load requires no recalibration and is extremely accurate. That's especially important to dairy farmers who can now weigh each batch of ingredients to get the correct product blend called for in their rations."
The on-the-go weigh scale converts oil pressure into a digital load readout. An electronic sensing element senses the pressure required to lift a given load. Griffin says farmers can install the unit themselves by simply tapping into the hydraulic system between the lifting cylinder and the control valve to insert the electronic sensor.